Being a busy real estate professional means conducting business on the go and often away from many office conveniences. To stay productive in the field, it's necessary to have the right technology and accessories with you to keep deals moving forward. Here are some ideas for items that may help you to be more efficient and effective when you're away from the office: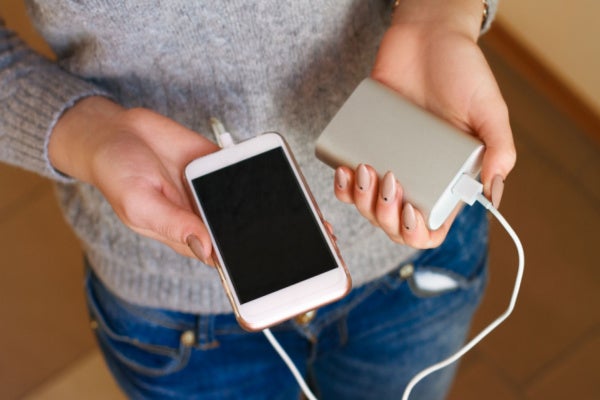 Portable power banks
Keeping all your devices charged keeps you in touch with clients and colleagues and helps you be responsive. Portable power banks can help keep those devices running when traditional power sources are unavailable.
Trunk organizer
A trunk organizer can corral the myriad items you need in the field, including office supplies, marketing materials, umbrellas, jackets, a change of clothes, pens, paper, and other necessities. With dividers to keep things from shifting when you drive, your vehicle will stay neater, and your items won't get crushed or lost.
Wireless earbuds
When you're on the go, wireless earbuds make it easy to listen to music, your favorite real estate podcast, or to make and receive cell phone calls. Small enough to fit into a pocket or purse, wireless earbuds are portable and convenient to have on hand.
Portable filing tote or box
A divided container can keep contracts, listing agreements, marketing materials, and other resources organized and easy to find when needed. A portable filing system can also help you see when you're running low on specific items so you can re-stock before you run out.
Compact printer
Having a wireless, portable printer can help you turn digital files into hard copies in the field, saving time and hassle for you and your clients.
Lap desk
A lap desk is a great addition to your car at listings or outdoor meetings. Keep this office accessory with you to help stabilize contracts for signing, to spread out information, get work done during your downtime, and help you stay organized and efficient.
Portable cooler
Keep water bottles cool for clients and keep your lunch and snacks fresh when you're on the go and don't have time to stop for healthy nutritional options.
American Home Shield· marketing materials and Partner Portal
Your American Home Shield Account Manager has professionally designed, dynamic marketing materials that can help you serve clients and close deals. Contact your Account Manager to make sure you have ample supplies of the latest materials, plus access to Partner Portal. When you're on the go, Partner Portal makes it easy to:
Manage your clients' home warranty plans
Enter new home warranty orders from your mobile device
Send escrow invoices and order confirmations right from your account
Easily view, download, and share marketing collateral
You can create a Partner Portal account or log into an existing one here. As always, contact your American Home Shield Account Manager if you have questions or need assistance.
AHS assumes no responsibility, and specifically disclaims all liability, for your use of any and all information contained herein.