Looking professional and put together while staying comfortable during long workdays is important for real estate professionals. For men and women, it can be challenging to choose wardrobe items that both look good and feel good while you conduct business. Often, agents head out the door each morning not knowing exactly what the day holds workwise or weatherwise. Here are some tips to help you dress for success and comfort: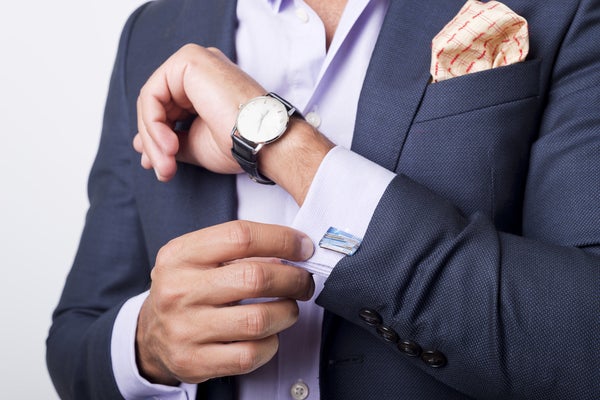 Always choose well-fitting clothes.
In addition to being more attractive and professional, clothes that fit well are more comfortable and will enable you to move around with ease. Find a good tailor who can help you adjust clothing to better fit your frame when needed.
Dress for the climate and season.
Resist the urge to wear a favorite outfit or piece of clothing if it isn't suitable for the current temperature. In addition to looking less stylish, dressing out of season can be uncomfortable if the clothes make you feel too hot or too cold.
Understand what business casual means in your area.
In some parts of the country, business casual can be far more informal than in other areas. If you have doubts about what's acceptable, talk to other real estate agents or notice what they wear. A good rule of thumb for maintaining a professional image is to avoid being more casually dressed than your clients.
Choose easy-care fabrics that are lightweight and wrinkle-resistant.
In addition to saving time on ironing, easy-to-care-for fabrics often look better at the end of the day and are more comfortable to wear. Save fussy, high-maintenance fabrics and materials for special occasions.
Build your wardrobe around separates that you can mix and match.
Having more outfit options helps you stretch your wardrobe with different combinations. Add some basic accessories, such as colorful ties or scarves, and you have the foundation for different types of ensembles.
Buy quality items.
Well-made clothing items may cost a bit more but generally will last and look good longer. Quality clothing also often fits better, which means greater comfort.
Dress in layers.
In addition to looking professional and stylish, dressing in layers comes in handy when the temperature changes during the day. Getting hot? Remove a layer. Air conditioning making you cold? Add a layer.
Shoes are important.
Real estate agents are on their feet a lot at showings, during inspections, and attending industry functions. Choose footwear that is comfortable and has adequate support for active days. Carry an extra pair of shoes in your car to change into if your feet get sore or if you need a different style during the course of the workday.
It's always a good idea to be prepared for any wardrobe malfunctions that may occur. In your car or office drawer, keep an emergency kit with needle and thread, buttons, safety pins, and stain remover. If you have a tear or a spill, these items could save the day and keep you looking and feeling good.
AHS assumes no responsibility, and specifically disclaims all liability, for your use of any and all information contained herein.