As a real estate professional, you probably give a lot of thought to how you can structure your daily schedule to be as productive as possible. Did you also realize that your evening routine can impact your efficiency and success? Here are some tips for turning good nights into good days: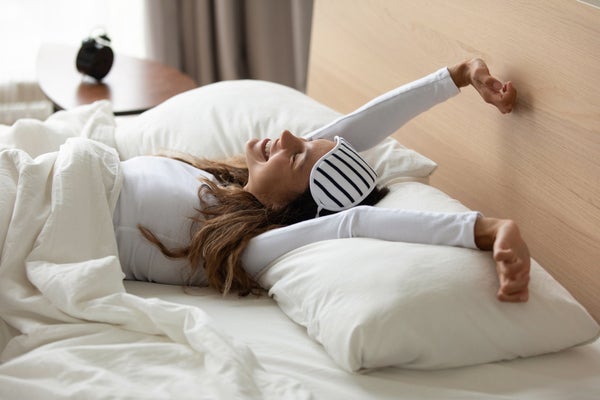 A healthy evening meal can help improve the quality of your sleep and give you the energy you need to tackle tomorrow's challenges. Especially if your days are often so hectic that you grab a quick mid-day meal wherever you can, getting quality nutrition at night is important. Shop weekly for fresh produce, low-fat dairy items, and lean proteins, so you have quick, healthy options at the end of busy days.
Make time for some exercise, but not right before bed. Too much intense physical activity before you retire can actually make going to sleep more difficult. Do some light yoga, enjoy a bike ride, or take an evening stroll with family or pets a few hours before lights out.
Clear your mind of work-related concerns by reading a book, listening to music, watching a favorite TV show or sporting event, playing a game, or just conversing with family or friends.
Lists are your friend. Whether you keep lists on your phone, tablet, computer, or a pad of paper on your nightstand, jotting down tasks and reminders when they come to mind can actually help you relax and get a better night's sleep.
Make mornings easier and less rushed by taking a few minutes to prepare coffee, put out some breakfast items, and choose your clothes for the next day.
Check your email, voicemail, and text messages so you can respond to clients in a timely manner but shut down screen time at least an hour before bed. Being on your phone, computer, or tablet too close to bedtime can make it more difficult to calm your mind and sleep soundly.
If you find yourself losing sleep over your household budget or worries about an unexpected home system or appliance breakdown, remember that you can enjoy the same American Home Shield® home warranty protection and value you recommend to your real estate clients. With AHS coverage, you can choose the home warranty plan that best suits your needs and receive the Livable and Forgivable coverage that protects covered items regardless of age, undetectable pre-existing conditions, breakdowns caused by lack of maintenance, improper installations, duplicate items, and other conditions.
Like your clients, you'll also enjoy American Home Shield's 30-day Workmanship Guarantee. If you have an issue with a completed repair within 30 days of service, American Home Shield will send a contractor back out for no additional cost. Contact your American Home Shield Account Manager to learn more.
AHS assumes no responsibility, and specifically disclaims all liability, for your use of any and all information contained herein.