Search Our Agents & Offices
Let us help you find an agent or office near you.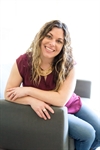 Lisa Liberatore
REALTOR
License Number: BA927213
As a full time professional real estate agent, I pride myself on offering superior personal service before, during and after your transaction. Knowledge, commitment, honesty, expertise and professionalism are the cornerstone of my business. Let me earn your trust, your business and most importantly your friendship. Don't make another move without me. I guarantee you will see the difference quality service makes. I look forward to working with you!
57 Washington St., Bangor, ME 04401
Recommendations
if you are looking for an agent who will smooth out the rough edges I recommend
Lisa Liberatore. We left our home in Bangor during a blizzard in January. We closed the door and never looked back .

Lisa handled everything! Needed an electrician. She knew a guy. A good guy. A reliable guy. Needed a painter. She knew a guy. A good guy. A reliable guy.
Needed a someone to plow. She knew a guy. A reliable guy. Finally we needed someone to do a final deep clean of the house. She knew a lady. A reliable lady.

Professional! Detail orientated! Charming! and very fun to work with.
Ms. Liberatore was incredible helpful. She responded immediately, quickly researched and answered any questions I had. She went above and beyond. I'm so happy with the house she helped me purchase!
Lisa was absolutely fantastic!!! Very easy to work with very informative and willing to help me out however I needed. Very motivated real person. Didnt make me feel like she was selling my house for her and the company she worked for and in conjunction with but it was all about how comfortable I was. Great personality for sure and you're lucky to have her on your team. Will recommend her to others that are selling their houses in the future without question.