Search Our Agents & Offices
Let us help you find an agent or office near you.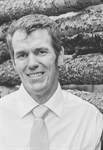 Jake Wallace
License Number: 02075666
Born in Bakersfield, CA in 1977, I grew up in Arizona on the Colorado River. I have been backpacking and enjoying the great outdoors since I can remember. The Mammoth experience began for me in 1996, when I was just 19 years old. Like many, I came for the winter and stayed for the summer. Gravitating to restaurants and bars, I cut my teeth in fine dining and nightclub bartending, eventually learning the nuts and bolts of the business by managing restaurants for many years. In 2009 my oldest daughter was born and I suddenly realized that fatherhood is my purpose in life. In 2021, we welcomed our 4th child and first son. After living in Mammoth for many years and gaining so much local knowledge, many lifelong friends, and an ability to listen (from years as a bartender), Real Estate was the natural progression for me. Now I enjoy golfing, snowboarding, hiking, biking and just about everything that can be done outside; but fatherhood is, by far, the most fulfilling and exciting experience of all.
PO Box 7407, Mammoth Lakes, CA 93546
More about Jake...
What do you like to do when you're not selling real estate?
Golf, snowboarding, hiking, strength training, bowling, and being the best dad possible
Your favorite thing about your neighborhood?
Recommendations
Jake was extremely helpful throughout the whole process. Was there for every call and helped us navigate through the highs and lows of home buying. Which there are many and he was there for them all. But mostly he was a friend through the whole thing. Very grateful to have had his help and we are proud owners of a beautiful condo and we could not be more happy!! Thanks Jake!!
We had the pleasure of working with Jake to purchase our second home. He was very kind, courteous, helpful, knowledgeable and always available to answer any questions or concerns we had. We highly recommend Jake!
We greatly enjoyed working with Jake. He is very knowledgeable of all Mammoth properties and can provide insight on which units are the best value and the surrounding circumstances of why they are depending on your personal needs and objectives.

Jake is great at following up, very personal, helpful and always very quick to answer his phone or reply via email. He assisted us all the way through the negotiation, provided excellent referrals for the home inspections which helps us dodge a $3,000 plumbing issue as we negotiated that repair in the offer.

After the sale closed, Jake has been just as helpful for follow up questions and assistance. Thank you for everything Jake!

Call Jake you wont be disappointed!