Search Our Agents & Offices
Let us help you find an agent or office near you.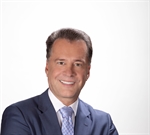 Phil Domiano Jr.
License Number: S.0191268
As a full time professional real estate agent licensed over 30 years ago, I pride myself on offering superior personal service before, during and after your transaction. My many years of experience have given me a clear understanding of the mindset of home buyers and sellers and a thorough understanding of our regional marketplace. Knowledge, commitment, honesty, expertise and professionalism are the cornerstone of my business. Let me earn your trust, your business and most importantly your friendship. Don't make another move without me. I guarantee you will see the difference quality service makes. I look forward to working with you!
9800 W. Skye Canyon Park Dr, Suite 170, Las Vegas, NV 89166
More about Phil...
What do you like to do when you're not selling real estate?
I enjoy watching sports, going to Knights games , and I head down to California to hit the beach.
Your favorite thing about your neighborhood?
Close by walking trails and hiking