Search Our Agents & Offices
Let us help you find an agent or office near you.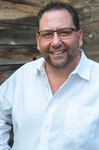 Cliff Van Praag
REALTOR
License Number: 0170206
As an experienced full time, Real Estate Agent in Las Vegas, Cliff Van Praag and NextHome Community Real Estate provide excellent residential Seller and Buyer representation. Cliff understands that buying and/or selling a home is one of the biggest decisions a family can make, therefore Cliff challenges himself to gain the proper knowledge in order to make every real estate transaction as seamless and stress free as possible. Cliff also guarantees excellent communication and superior service to EVERYONE. Cliff is not about the "Quick Sale", and this is what makes He and his clients so successful. He views his business as a relationship building experience and has become lifelong friends with many of his clients.
Being a resident of Nevada for 30 years, Cliff views Las Vegas as home and is willing to do anything to help out the community. Along with his wife Clarissa and their 2 daughters, Savanna & Izabella, they regularly volunteer to help feed the homeless, and give back to various charities such as Child Haven, Noah's Animal Foundation, Shade Tree and St. Jude's Ranch.
Cliff looks forward to working with you and helping your family with all of your real estate needs.
9800 W. Skye Canyon Park Dr, Suite 170, Las Vegas, NV 89166
More about Cliff...
What do you like to do when you're not selling real estate?
Play golf and root for the Vegas Golden Knights
Your favorite thing about your neighborhood?
Very peaceful and quiet. You do not realize you are in a major city.
Our Military and First Responders!!!
Recommendations
Cliff was fantastic through the entire home buying process, he truly made the event seamless and simple.
Cliff's years of experience and knowledge were very helpful for us as we were new to the area and the state. He is straightforward and very pleasant to work with and represented us well during negotiations.