Search Our Agents & Offices
Let us help you find an agent or office near you.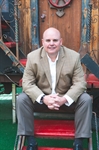 Marc Humphries
REALTOR
License Number: BS.0145608
As a full time professional real estate agent, I pride myself on offering superior personal service before, during and after your transaction. Knowledge, commitment, honesty, expertise and professionalism are the cornerstone of my business. Let me earn your trust, your business and most importantly your friendship. Don't make another move without me. I guarantee you will see the difference quality service makes. I look forward to working with you!
9800 W. Skye Canyon Park Dr, Suite 170, Las Vegas, NV 89166
Recommendations
We are so glad that we found Marc. He is truly blessing in our lives. He is so knowledgeable, hardworking, helpful, has lot of patience, not greedy at all like all agents and super cool. He found us the house we were looking for and got us at the price we wanted. He did not push us. Helped us guide all the way and stood with us. He started as our agent but ended up as a dear friend. Hats off to you, Thank you Marc!!
Marc is blessing to our lives. He found us the house we were looking for. He is Knowledgeable, hardworking, very patient, not greedy or pushy and really cool. We found right agent and ended up with real good friend. Thank you Marc!!
Marc Humphries from Billy Alt's office is the realtor who assisted us in buying our home. We live in California and were interested in buying a home in Las Vegas. We had been dealing with another realtor prior to Mr. Humphries and were not satisfied with him. From the first meeting with Mr. Humphries, there was a definite personal and professional connection. After showing us a couple houses, he knew exactly what kind of house we were interested in purchasing. The house we ultimately purchased was a foreclosure. Mr. Humphries researched it the day we called him and found out an auction was taking place the following day. This same day he and his wife went to the house and took pictures and videotaped the interior and exterior of the house for us. He advised us of what the auction process entailed and told us to sign up for it. We did and our bid actually won and we got the house for $30,000 under the list price. Mr. Humphries explained all documentation as to the auction and purchase of the house that we received. He also got us into the house the day after the purchase although the owners told him it was too late to view the house but he fought for us knowing we were out of state and had never physically seen the house before purchasing it. In addition, he made numerous telephone calls for us to answer any question we had. He went to the property weekly because the house was vacant and took pictures which he sent to us to show us everything was good with the house. Upon the close of escrow, he seemed genuinely happy for us because we had gotten such a great deal on a great house. His customer service continues in that he has told us to call him ANY time we may have a question although the entire purchase is now finished. I can not recommend him enough and I shall recommend him to all of our friends interested in buying a house in or around Las Vegas.